Positive Perspectives Survey: Insights into treatment
In an international survey of 1,111 people living with HIV...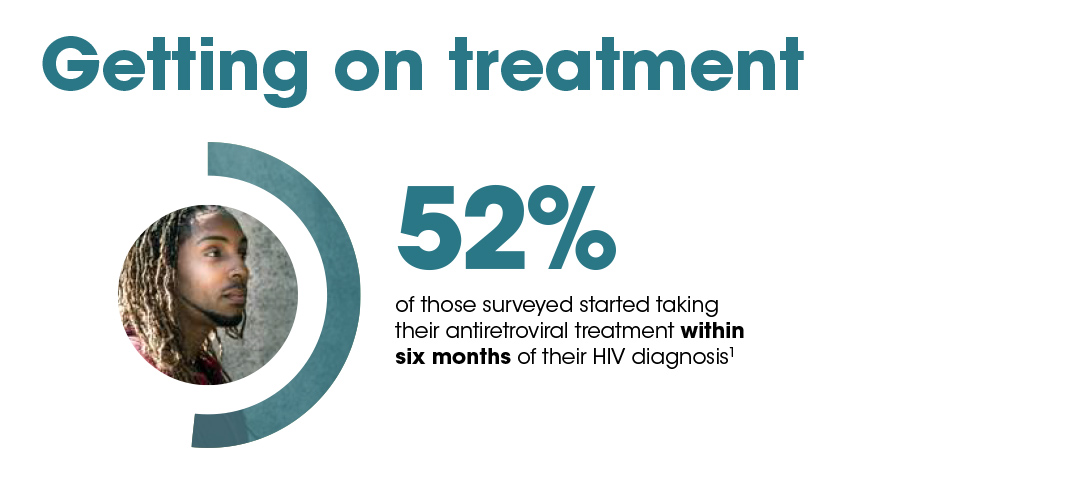 Early treatment with antiretroviral (ARV) treatment has been shown to reduce the risk of becoming sick.2 International treatment guidelines for people living with HIV now recommend treatment is started as early as possible.3

Young B, et al. Patient Experience & Views on Antiretroviral Treatment − Findings from the Positive Perspectives Survey. Presented at the Infectious Disease Week (ID Week conference), 4−8 October 2017, San Diego, USA. Abstract number #1393.
The INSIGHT START Study Group. Initiation of Antiretroviral Therapy in Early Asymptomatic HIV Infection.New Engl J Med. 2015;373(9):795-807.

World Health Organisation. Consolidated Guidelines on The Use of Antiretroviral Drugs for Treating and Preventing HIV Infection. Second edition. 2016.